The summer brings with it the best serving of sunshine the UK has ever had. The kids are home, the outdoors are bright, and you just want to be in the moment. However, chances are that everyone wants to go to the beach or the park, and the garden is the last thing in their minds. So, what do you do to get them to the garden? You make it interesting and irresistible. Here is how you can entertain them out there;
Build a home outside the home
Relax, we are not talking about you hauling wood and concrete from across town. We are simply thinking in terms of soft tents where the kids can play and shelter when the sun is too much. There are hordes of tents around, and they cost very little. All you have to do is search online and you could even have it delivered to your door.
Why not invest in a fire basket
Outdoor fire baskets are great for getting the family around to cook some marshmallows or just chat. They are good because when it's starts to get darker and colder you can still stay out because of the warmth of the driveway.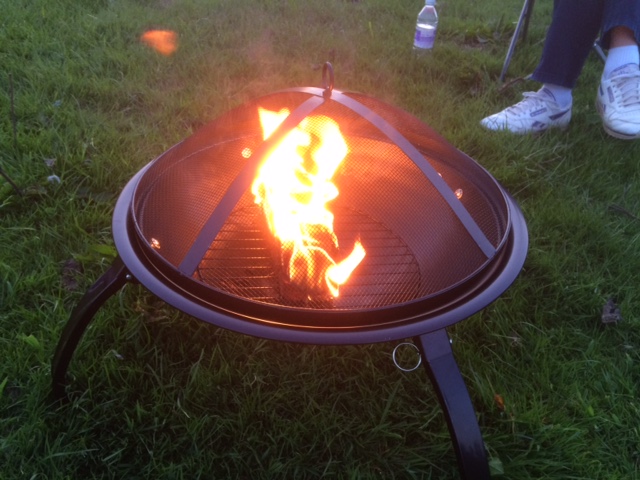 Introduce water into the garden
If you don't have a pool in your garden, then simply make one. Find one of those inflatable types and buy or hire it for a couple of days. Let the kids have some fun and you could even find some water slides so everyone can make an even bigger splash.
Make meals outside
You don't want the kids running back inside to the kitchen for water or a second helping of burgers. Simply set your cooking things outside and let them choose what they want to eat. A grill is always a great choice because we are all mad about BBQ's. Afterwards, the adults can relax with few pints of beer as the kids gulp down a fizzy drink.
Let them jump for joy
We all loved jumping as kids, and a trampoline is simply the best way to go about it. Your family is definitely looking for fun this summer, so a trampoline would be a small price to pay. Find one of those that have a netting on the side so that kids will be contained and safe inside. This minimises the eventuality and impact of accidents. You will need to limit the number of people on the trampoline at one time, but the adults can join in on the fun when they wish. Do not hold back-have at it. Joy is infectious.