You're back from your holiday, there's nothing on TV, it's raining cats and dogs and you're hearing the dreaded cry of, 'mum, I'm bored!' It's time to get up and go, despite the weather, before you all go stir crazy! Here are some great options to keep you all entertained.
Soft Play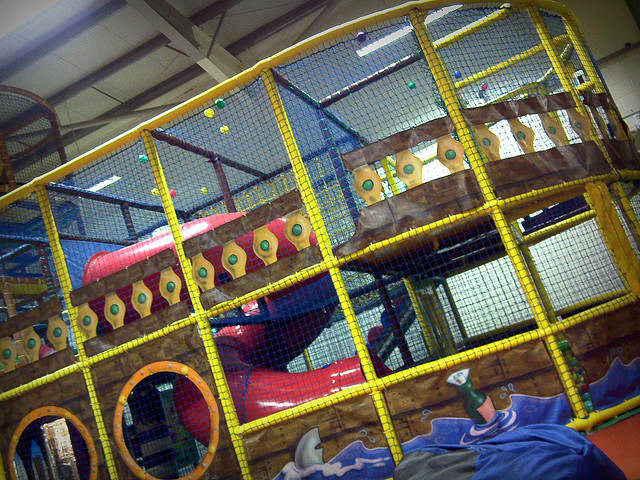 When the rain starts to fall, it seems like everyone has the same idea – let's go to the local soft play centre! So while this is a great bad weather activity, make sure you beat the crowds by arriving at opening time and bagging a table before the place turns into a chip-littered scrum. Soft play can feel like hard work for you if you've got a toddler to chase around, but if your kids are a bit older, order yourself a cup of tea and sit back and enjoy a good read of your book. Or why not meet up with a friend for a catch-up over cake while the kids let off steam together?
Swimming
The local leisure centre's never going to compete with a sunny beach, but a family swimming session's a great way for you all to get some exercise, have fun and practice all those new skills you learned on holiday. If you're lucky enough to live near a water park, why not embrace all things wet with a day splashing around in a water wonderland? It certainly beats queuing in the rain at an outdoor theme park!
Shopping
If you've got teenagers to entertain, they won't need much persuasion to spend a day checking out the latest the shops have to offer. If your children are younger and a bit more reluctant, remember lots of retail parks also have cinemas, so you can combine your shopping trip with that movie you've been meaning to see all summer. Alternatively, head to a family-friendly restaurant for a slap-up lunch of milkshakes, burgers, fries and ice cream! A day at the shops is also a great opportunity to get their school uniform for the year ahead sorted. George's school uniform range has every thing you'll need for boys and girls from 4 to 16, so you can tick everything off the list with the minimum of hassle and fuss!
Museums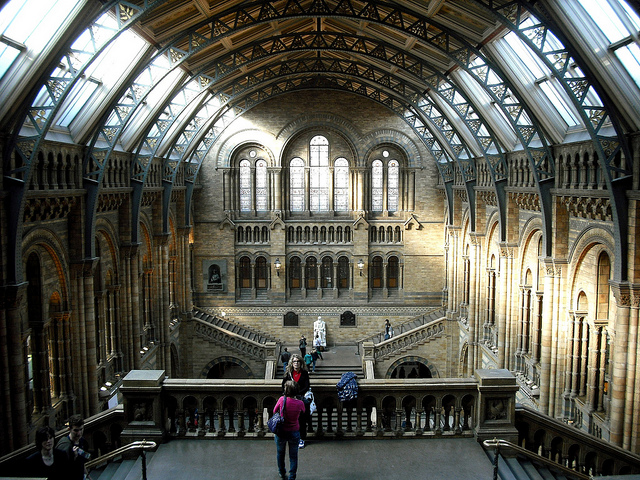 These days museums aren't yawn-inducing places where you traipse down dusty corridors trying to work up some enthusiasm to get the kids engaged in it. Most museums are kid-friendly places with great interactive exhibits and good eating and toilet facilities. Also, many UK museums such as The Science Museum in London and The National Museum of Scotland in Edinburgh are free to get into, meaning you can have a fun, educational day out without breaking the bank!
With these great ideas to keep you all entertained this summer, there's no excuse for anyone to complain about being bored. In fact, if anyone dares to utter the B word, tell them they have to do a bit of homework as a punishment!
photo credit: Trevor Coultart via photopin cc