On a short 3 day walking trip to a small region in Northern Spain called Asturias, I wasn't sure what to expect. Little did I realise that this area of Spain was full of delight and surprises!
Asturias is full of surprises, the Palaeolithic cave art has been recognised by the UNESCO as a World Heritage, a third of Asturias is environmentally protected, the coastline is one of the best preserved coastlines in Spain and you can even find wild bears!
The first day saw us taking a drive to the coastline, walking from Playa de Verdicio to Cabo Peñas, and then onto the small coastal town of Luanco.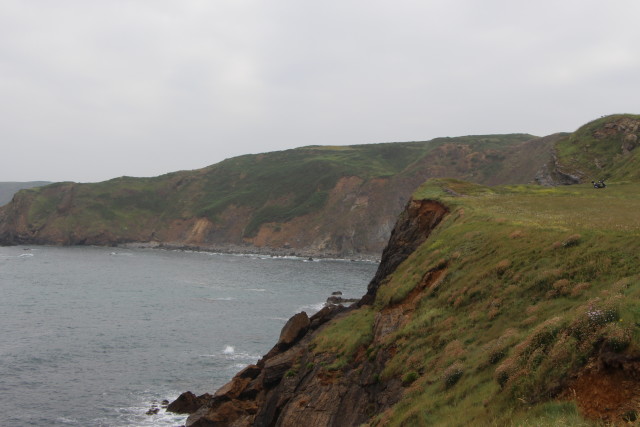 Guided by Diego from Geoface an experienced and knowledgable guiding company from Asturias, saw us starting off in Playa de Verdicio with its wild and rugged cliff-faces, it was a lovely easy walk along the coastal path. The northern part of Spain is pretty flat and mainly farmland, yet there's plenty of interest in the landscape along the coast. The cliffs are dramatic, dotted with flowers and with the sea crashing its sides there's plenty to admire.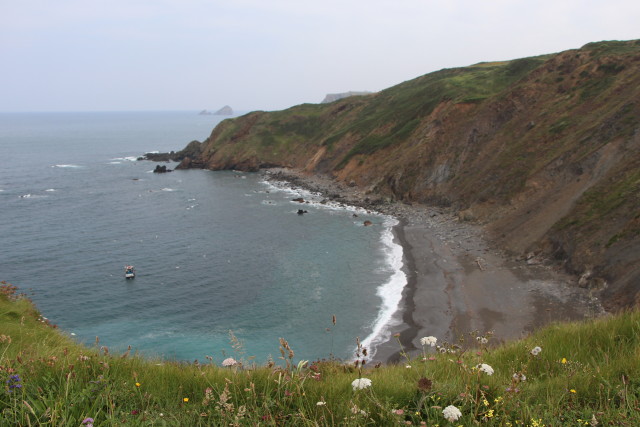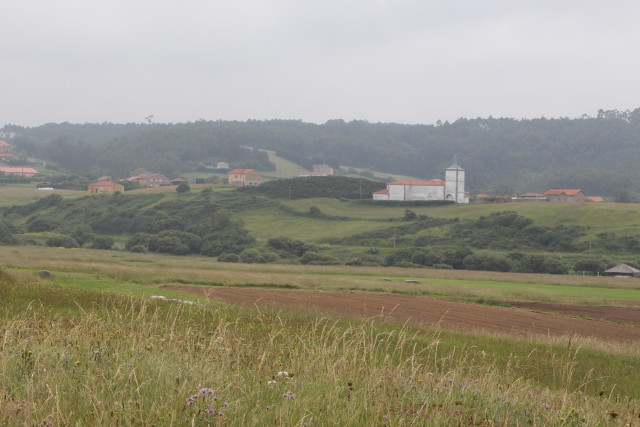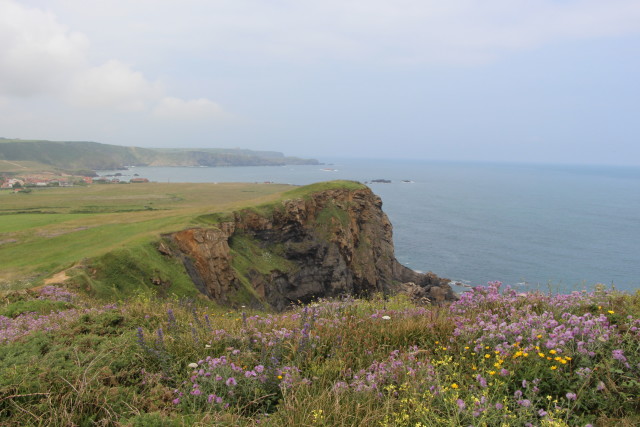 This particular walk also takes you into some small villages, where you get to see the traditional houses and also how they keep their crops safe from rodents in buildings called Panera.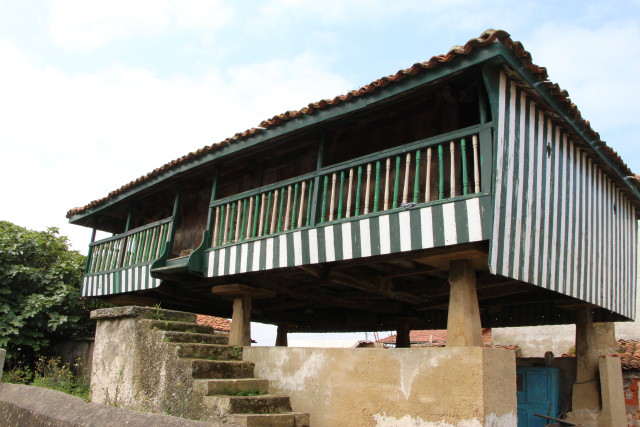 Moving on, we headed to the most northerly part of Asturias – Cabo Peñas. Cabo Peñas rises up out of the sea like a giant, with spectacular cliff faces and character from the lighthouse. We take a few moments to relax and admire the scenery.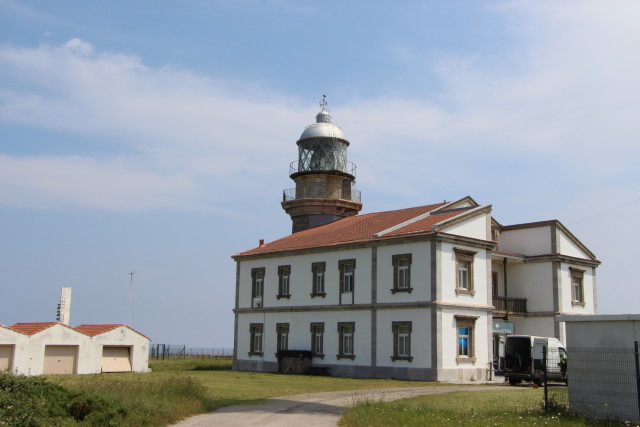 At Cabo Peñas, we picked up our ride and headed to a local restaurant for a traditional Spanish lunch of fish and paella, stuffed to the brim we drove onto our next leg of the coastal walk.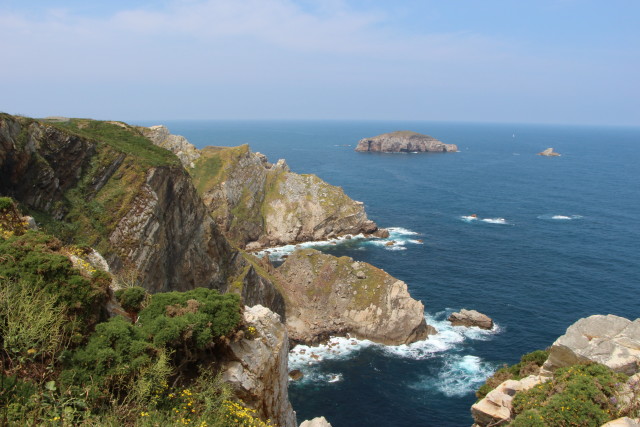 Starting at Playa de Bañugues, we had a small incline to reach the top of the cliffs once more, the coastline being very similar as before with rugged cliffs.   We headed along the coastline and down towards the small fishing town of Luanco.
Luanco is a quaint little town with a very nice sandy beach; the calmer waters make this an attractive place for families. It isn't however your typical Spanish seaside town from the Southern Spain, this is much quieter. Typically the people who visit this area are Spaniards themselves as it's much cooler in the summer months than the South of Spain.
There's still lots of life in this town, a short walk from the beach and you're into the centre with bars and cafes and a central square with playground perfect for children to play around.
Ending our walk in Luanco, we headed onto the road towards the mountain region of Asturias in the heart of 'Parque Natural De Redes' to a small village called Caleao. Caleao is set on a hillside where the roads are extremely narrow, with only room for one (just!), weaving our way up the village we reach our overnight accommodation Tierra Del Agua. Tierra Del Agua is a small complex with self-contained apartments, consisting of living room/equipped kitchen, bedroom and bathroom. Also available is bar/restaurant and spa facilities.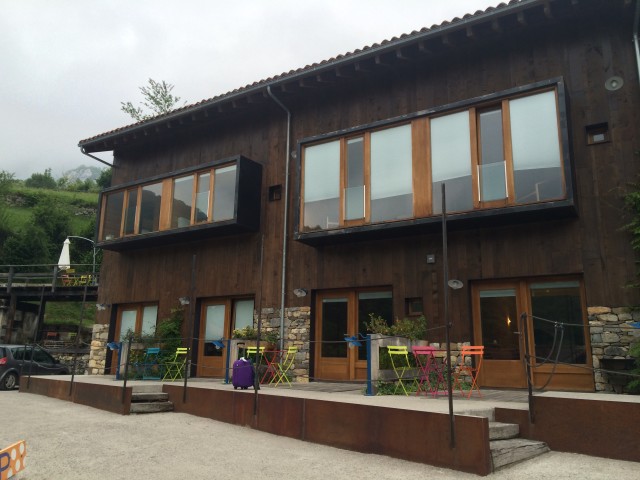 Tierra Del Agua is surrounded by natural beauty and the buildings are modern inside yet blend into the landscape at the same time. Run by very friendly staff with excellent food.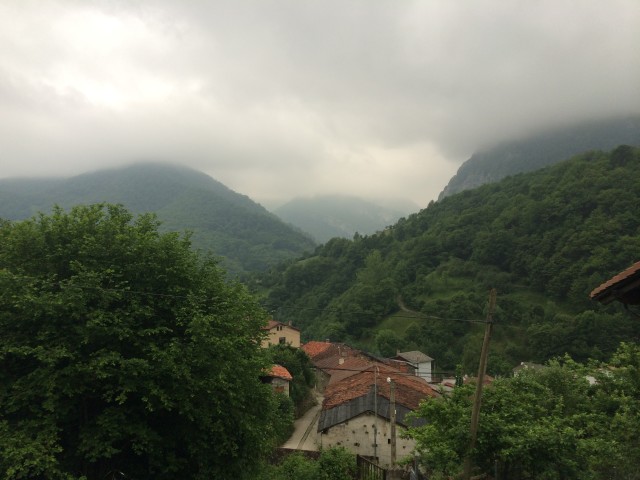 Having a delicious array of tapas on offer, we were again stuffed and ready for bed!
The next day we head into Parque Natural De Redes…
I flew into Asturias (Oviedo) direct from Stansted with Easyjet.  I was a guest of the Asturias Tourism Board and the Spanish Tourist Office, all words are my own.