I'm not sure how it's happened but all of a sudden I feel like my weight has spiraled in the last few years and I'm determined to get it back down to an acceptable level.  So, I've decided to document this on my blog so hopefully you guys can keep me motivated and most of all committed to get fit and lose weight before I set off to Everest Base Camp!
I've no set diet or plan on how I'm going to do this, all I know is that it has to start now to give me enough time to try and get to my target weight.
My biggest problem, I like chocolate a lot, too much probably…I crave it at those 'time of the month' moments or after a greasy meal or just because the kids are having some, I want some also!…I'm not going to cut it out, I don't think that will be possible, but I will try to cut it down.
Apart from measuring the weight, I'm also going to look at body measurements, waist, hips and bust.  I know that for my height (approx 5'10") I should sit around 10 stone 10lbs, so this is my target weight that I want to achieve before 20th October 2013 (departure date to Kathmandu).  I currently weigh 12 stone 1lb *sob* and am at my heaviest, even beating coming back from India and eating all those sweet dessert / pastries!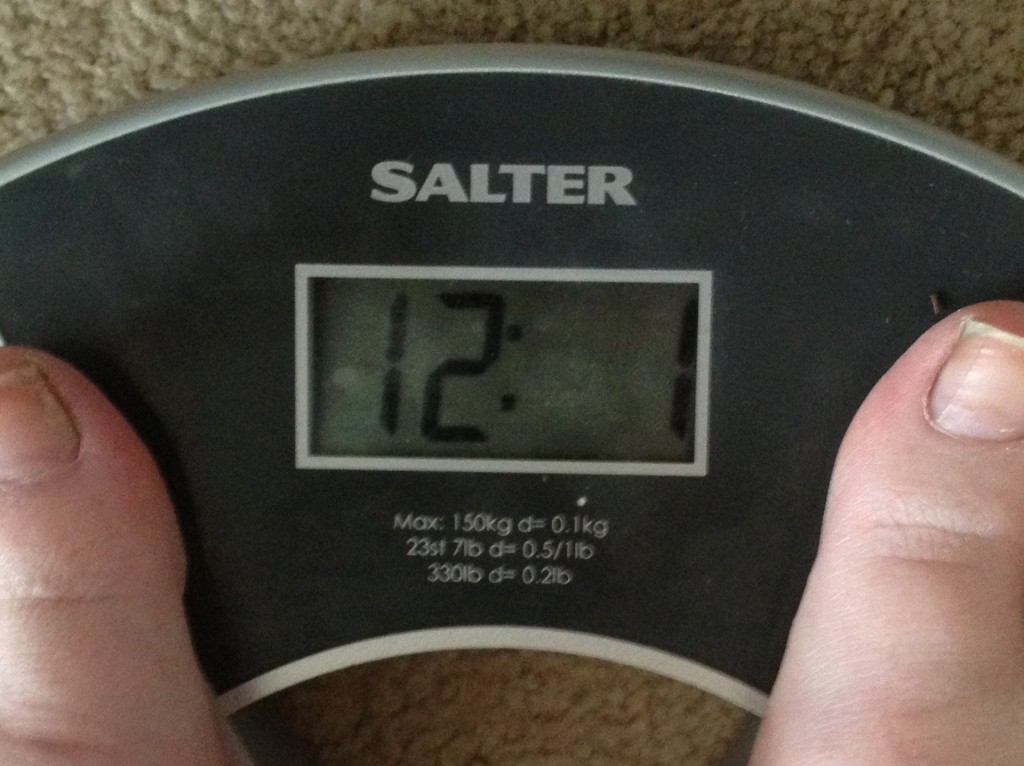 I'll aim to do a weekly weigh in on a Thursday am and post that day with how the weeks gone, what I've found hard and what exercise I've done and then look to you for help and tips.  I don't think I'm going to track exactly what I've eaten as I'm liable to forget!  But what I may do is post recipes that I've found and enjoyed.
Here's my body / stats as of today 27th June 2013:
Weight – 12st 1lb / 169lbs / 76.6kg (just to cover all imperial/metric bases!)
Waist – 34″
Hips – 40″
Bust – 37″
So, have you any starter tips for me?  How do I handle the chocolate cravings?
Help me get fit and lose weight!